We have over 30 years in the practice of law and our staff are highly educated. We pride ourselves in being approachable and innovative to provide our clients with the most convenient, friendly, and cost-effective experience possible.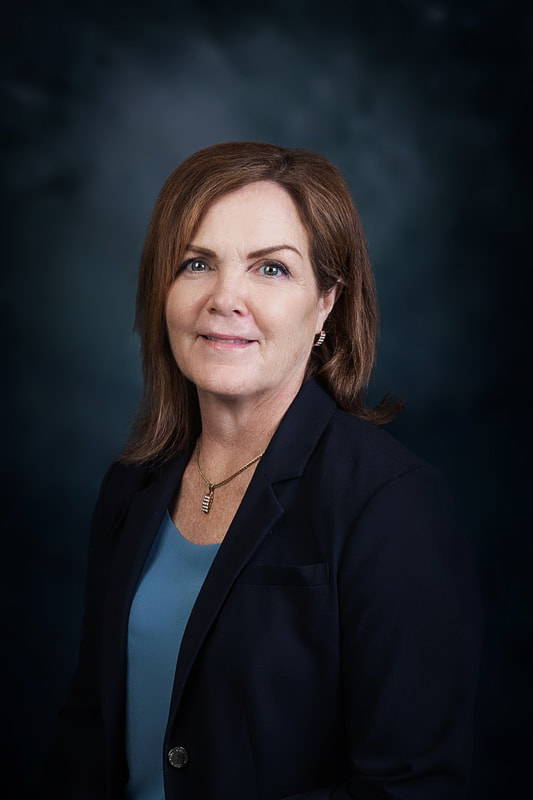 Amy K. Murphy, B.A., L.L.B., Barrister & Solicitor
Professional Memberships
Member in good standing, Law Society of Alberta

Member in good standing, Canadian Bar Association
Admitted to Bar
Alberta, 1992
Education
Bachelor of Laws Degree, 1991 (University of Alberta)
Bachelor of Arts Degree, with Distinction, 1988 (University of Alberta)
High School Diploma, 1983 Glenmary (RC) High School
Experience
Atkinson McMahon, (predecessor to Field LLP), Barristers & Solicitors, Calgary, Alberta, 1991 – 1994
Howard, Mackie, (predecessor to Borden Ladner Gervais LLP), Barristers & Solicitors, Calgary, Alberta, 1994 – 1995
Simpson, Thietke & Associates, (predecessor to Harcourt Law Group), Barristers & Solicitors, Peace River, Alberta, 2001 – 2007, 2008 – 2012
Town of Peace River, Development Officer & Lawyer, Peace River, Alberta, 2007 – 2008
Volunteer Activities ​
Director and Past Secretary, Peace River United Conservative Party Riding Association
Past Director and current member, Peace River & District Chamber of Commerce
Past Director, Peace River & District Health Foundation
Member, Rotary Club of Peace River
Past Director, Peace Country Co-op
Personal
Amy was raised on a large grain farm outside of Peace River and studied agriculture at the University of Alberta. She is loyal to her rural roots and takes pride in the diverse experience her client base has given her. She has served industrial leaders operating province-wide, farm families and first time homeowners, and seniors residing in the local lodge. She is committed to continuing her legal education and regularly attends seminars hosted by the Legal Education Society of Alberta. Amy is also committed to the community. She has formal training in fundraising and philanthropy and appreciates the importance of giving back to her community.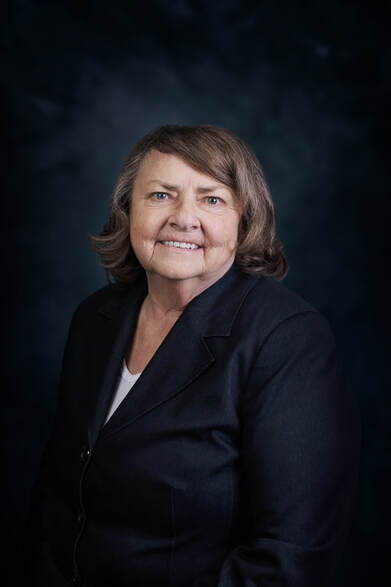 Gil Schmidt General Paralegal & Advisor
Gil is responsible for Real estate reporting; preparation of and registration of Corporate Annual Returns.

She was raised in Falher and Tangent, Alberta. She worked at Freeland & Freeland (predecessor to Messner Gelineau) Barristers & Solicitors, from 1975 1980 and then left legal career to pursue farming, first conventional and then certified organic with her husband. She returned to her legal career in 2001 when she commenced work at Simpson, Thietke & Associates, (predecessor to Harcourt Law Group), Barristers & Solicitors. She remained there until April of 2013 when she jointed our firm. Gil has accreditation with the CORES system at Corporate Registry and formal training under the Wills & Succession Act. Gil is also a Commissioner for Oaths for the Province of Alberta. Gil epitomizes good common sense and has a hard work ethic.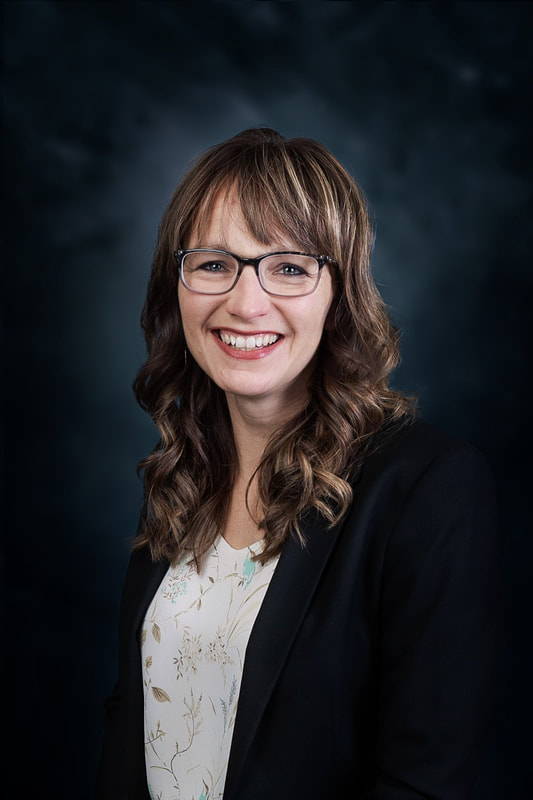 Lori Wolfe, Real Estate Paralegal
Lori works out of our La Crete, Alberta office. Lori performs general administrative duties for our firm.
Lori was born and raised in the La Crete area. She worked as a customer service representative at ATB Financial for 5 years and as a secretary to a personal lender for 2 years. Lori and her husband owned and operated an automotive repair business and machine shop for nearly 17 years. Lori was responsible for the accounting, administrative and payroll duties for their business while also raising their four children.
​Lori is deeply rooted in the community and blends great professionalism with the highest personal care.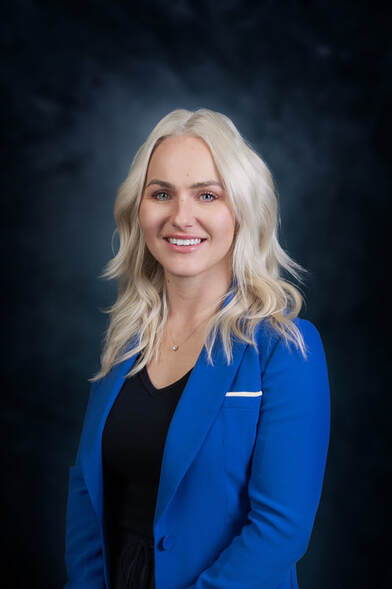 Alix Cartwright, Corporate & Real Estate Paralegal
Born in Dixonville, Alix was raised on a cattle farm, the third oldest of eight siblings. She credits her parents for instilling a strong work ethic that allowed her to complete her legal assistant diploma while raising her two young sons. A strong supporter of the Arts, Alix participates in local theatre and musical events whenever possible. She has continued to develop her skills by obtaining her CORES Level 3 and her Commissioner of Oaths certification. Alix is grateful to be a part of the Real Estate and Corporate team.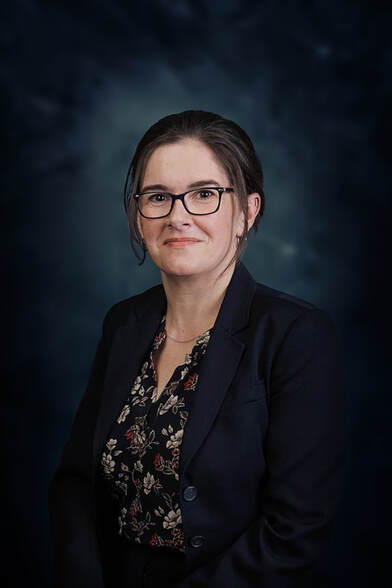 Kim Marceau, Legal Assistant, Wills & Estates
A lifelong learner, Kim has worked in the Peace River office since 20211, with a focus on Wills, Enduring Powers of Attorney, Personal Directives and Estates. She raised her three sons in the Peace region. Kim has completed a variety of LESA and LSA courses, holds Cores level 1 accreditation and is a Commissioner of Oaths.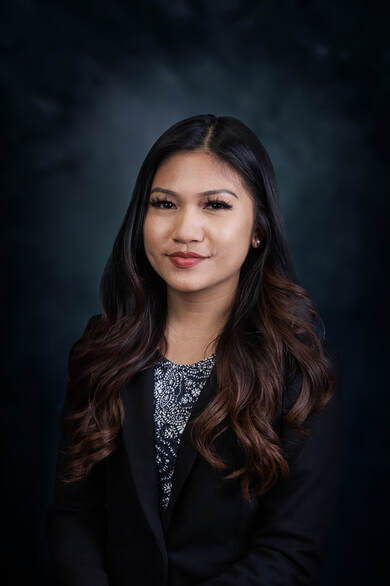 Yurah Lungay, Real Estate Conveyancer
Yurah works out in our Peace River, Alberta Office, and prepares conveyancing documents for our clients. Yurah moved to Canada from the Philippines in 2017. She completed Fundamentals of Real Estate through the Real Estate Council of Alberta, and is taking the course in Practice of Residential Real Estate through the Alberta Real Estate Association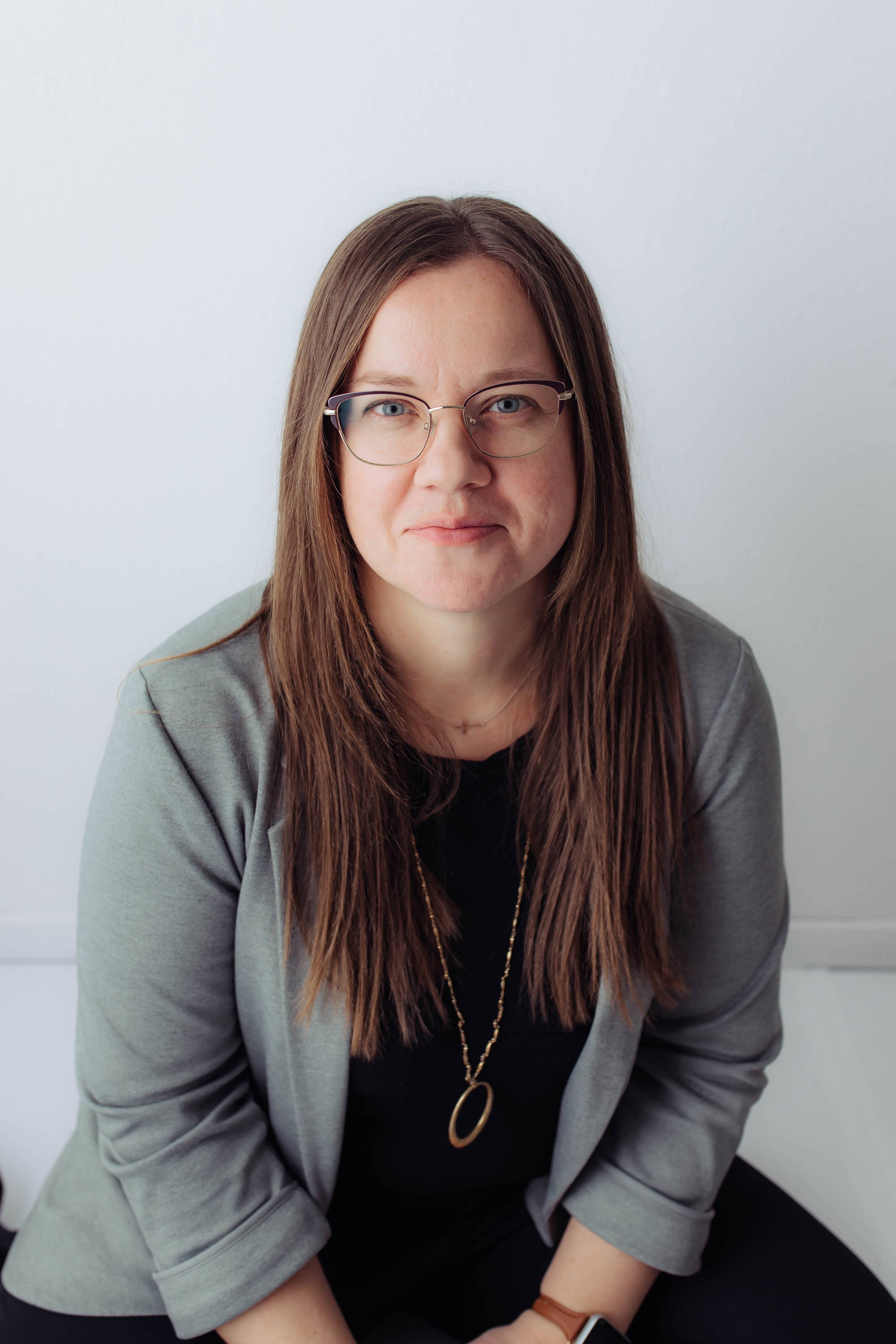 Mary Jane Driedger, Legal Assistant
Mary Jane grew up in La Crete Alberta, the oldest of 5 children. She completed her Business Administration Certificate at the Grande Prairie Regional College than returned to La Crete where she worked as the Public Works Administrative Officer at the local municipal office for 3 years. She later worked as the bookkeeper/office manager for a local construction business from 2011 to 2022, where she was responsible for the bookkeeping, administrative and payroll duties of the company. She currently manages the bookkeeping and administrative paperwork for the small business she and her husband own while raising her 4 children and is actively involved in volunteering at their local schools and in her local church. Mary Jane is one of our legal assistants in our LaGrete Office and provides friendly customer service
Give us a call or email us, we endeavor to answer all inquiries within 24 hours on business days. We will be happy to answer your questions.